Narooma is among the best destinations in Australia for Estuary charters. The best part about fishing here is that it is very close to Montague Island, just about a 20-minute boat ride. It means more fishing time and less travel time to the best location for estuary fishing. We offer well-maintained and quality fishing equipment for our estuary fishing charters. 

All our experts are passionate about what they do and will help increase your chances of a productive fishing trip. There are varieties of fish found in the beautiful estuaries. You can expect fish catches of Snapper, Wrasse, Morwong, Trevally, Leatherjacket, Flathead, Bonito,. Any time is just great to get out into the waters, dangle a line and enjoy a great catch. 

When you hook a fish, our captain and the crew will help you with whatever you might need. In some situations, we might even have to cut the line and let the fish go. If it happens, we will get the rod ready for another attempt. The captain will take you to the best spot where you have the best chance to catch fish. We might decide to take you to additional areas to maximise your chances.

Come aboard one of our two purpose-built reef fishing boats with toilet facilities. Our estuary fishing charter offers you the best king fishing experience on the South Coast! Not just that, we ensure you get to enjoy the warm sun and sea breeze.
The first thing to know about estuary fishing is that there are several differences between it and other types of fishing. While most of the time, estuaries have plentiful salmon, flathead, and other fish, but other species also inhabit them. For this reason, a lot of people who are new to the sport are not sure where to start when they decide to go estuary fishing. While some fish are resident, others are visitors.
There are several different things to expect when fishing in an estuary. While the tide is low, you should not fish too close to the edge. The bottom of an estuary is often sandy or muddy, which makes it very difficult to spot and find the fish. You should also be aware of the rising and falling tide in order to determine the best spots to cast. You may want to use beachcasters if you want to cast a small weight.
The water quality in an estuary is variable. You may find that there is very little fish, but you'll still catch some. The salinity in an estuary can change drastically with tides and winds. If you are lucky, you'll find a few mullet, silver eels, and other species. A little salt and a bit of rain can also change the salinity in the water.
When is the best time to fish in an estuary?
The best times to fish in an estuary is in the Australian Summer. During these times, the fish often migrate into the entrance, taking up ambush locations.
Most fishing takes place on the run-out tide. While you can access sandbanks at low tide, you will typically catch fish close to structure and the bank. Using light tackle, you can cast into gullies and cast into the current. During high tide, you can cast your line and bait into the tidal slacks. The tidal flow pushes these food sources into these areas, making them prime locations for bass and other small fish.
Many fish species live in estuaries. Some species are resident while others are visitors. Flathead, mullet, and tailor are examples of fish that are common in estuaries. Salmon, in particular, will frequently follow the school of bait fish into the waters to feed. The best time to go fishing in an open area is when food is plentiful. Flounder are abundant in estuaries, but they are not native to the region, so knowing about the habitat of each species is essential.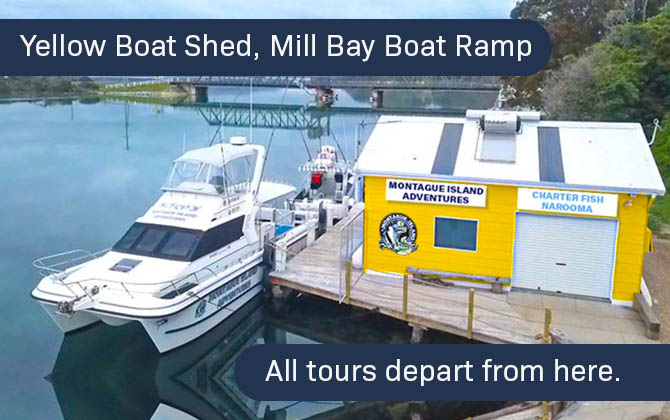 Can you catch big fish in estuary?
This is a question that's asked frequently by anglers, but there's no one single answer. In some cases, the answer is yes, but in many cases, the answer is no. Regardless of whether you're a beginner or a professional, it is possible to catch big fish in estuary. While you're fishing, make sure you pay attention to the tides. Some estuaries feature neap tides that are less intense than others, which makes them easier to navigate.
You can also use heavy weighted soft plastics to catch big fish. The jig lure imitates a wide range of forage, which is ideal for attracting big fish. It's also important to keep a watchful eye on the current as the tide comes in from the outside. A properly weighted jig lure can attract a large school of fish.
When it comes to fishing in an estuary, you should always be prepared for the most challenging conditions. The jighead should be no more than an ounce, and the braid line should be a quarter to half ounce. The water in an estuary is much shallower than a river or a lake, and therefore a small boat will not snag it. Likewise, a heavy jighead will catch big fish, and you should be able to find a reputable fisher.
What Equipment Do I need for estuary fishing?
In addition to a rod and reel, you'll need a depth sounder to locate underwater structure. A live bait tank and landing net will help you locate baitfish. And an electric motor is a great option if you want to move around in a confined space without a lot of physical effort. A side scanner can help you pinpoint larger fish. You'll need to check your lures for estuary weed, as this will foul them up.
Once you have figured out which species you're after, find areas where you can find them. Most estuaries feature varying water depths and plenty of structure, so it pays to try a few different spots within a few kilometers. You can also use a push bike or pushboat with a rod holder to get around the area. These types of waters are usually tidier than other types of fishing areas, so you should bring a bike or pushchair to be more mobile.
Another type of line is suitable for estuary fishing. Light line is good for the lower sections of the river, but if you're planning on tackling snags or fishing near pylons, you'll need heavier line. Regardless of the type of fishing environment, you'll catch the usual sea fish, including flathead and garfish. Just remember to use the right amount of line to get the best results from your efforts.
BOOK NOW